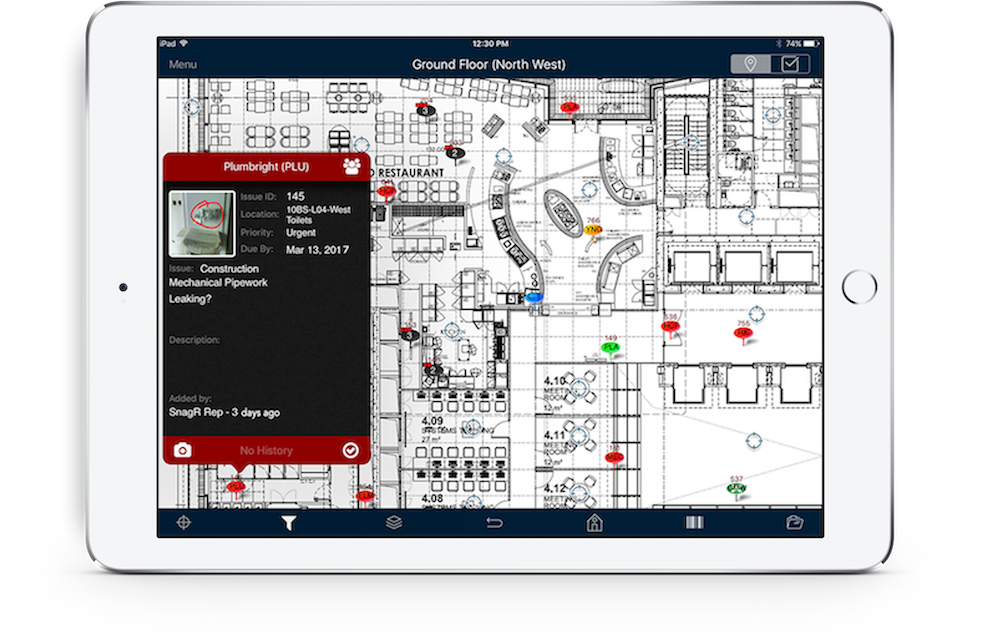 Planned Preventive & Reactive Maintenance
Proof of Work
Embed time and date-stamped photos on digital forms as proof of work being completed.
Work Offline
Work offline to link issues, defects and other findings to the drawings to capture directly where and when you find them, and make it easy to locate for the maintenance team.
Customised Workflow
Design or import your company forms and workflows
Try it Yourself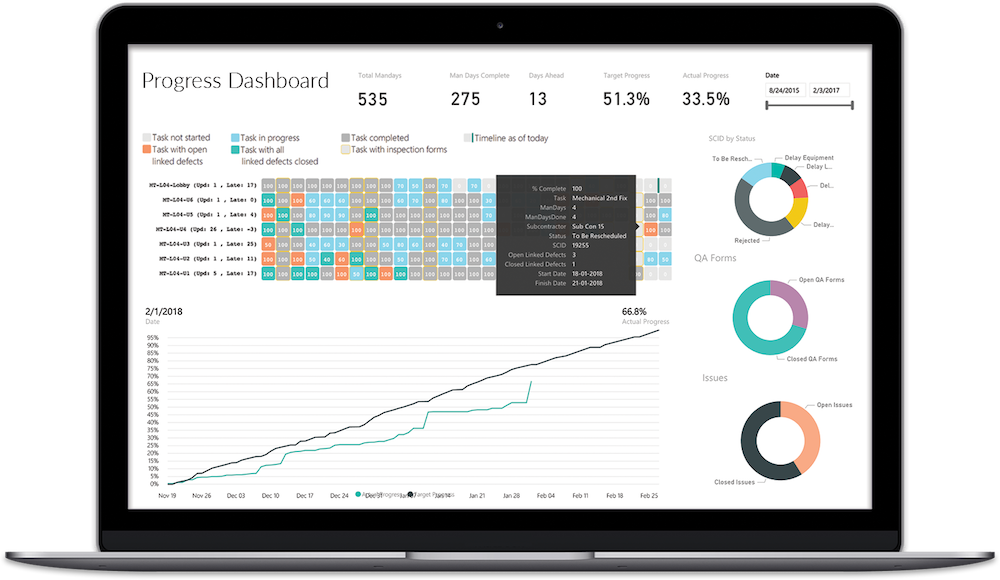 OEM Manuals, As-Built Drawings & Warranty Documentation Register
Single Source of Truth
Upload documentation useful to the Maintenance team to the document repository to keep a single source of truth.
Location Index
Scan RFID or QRCodes to view documents indexed by location, and filter to show only the relevant information to your location on your mobile device.
Documentation Sharing
Update your projects with insights and data on how the facility should be maintained creating a highly visual model that helps your staff maintain the facility and get access to the information they need.
Enhance Maintenance Activities
Upload new documents to the register or add new drawings / schematics linked to QR codes to help with maintenance.