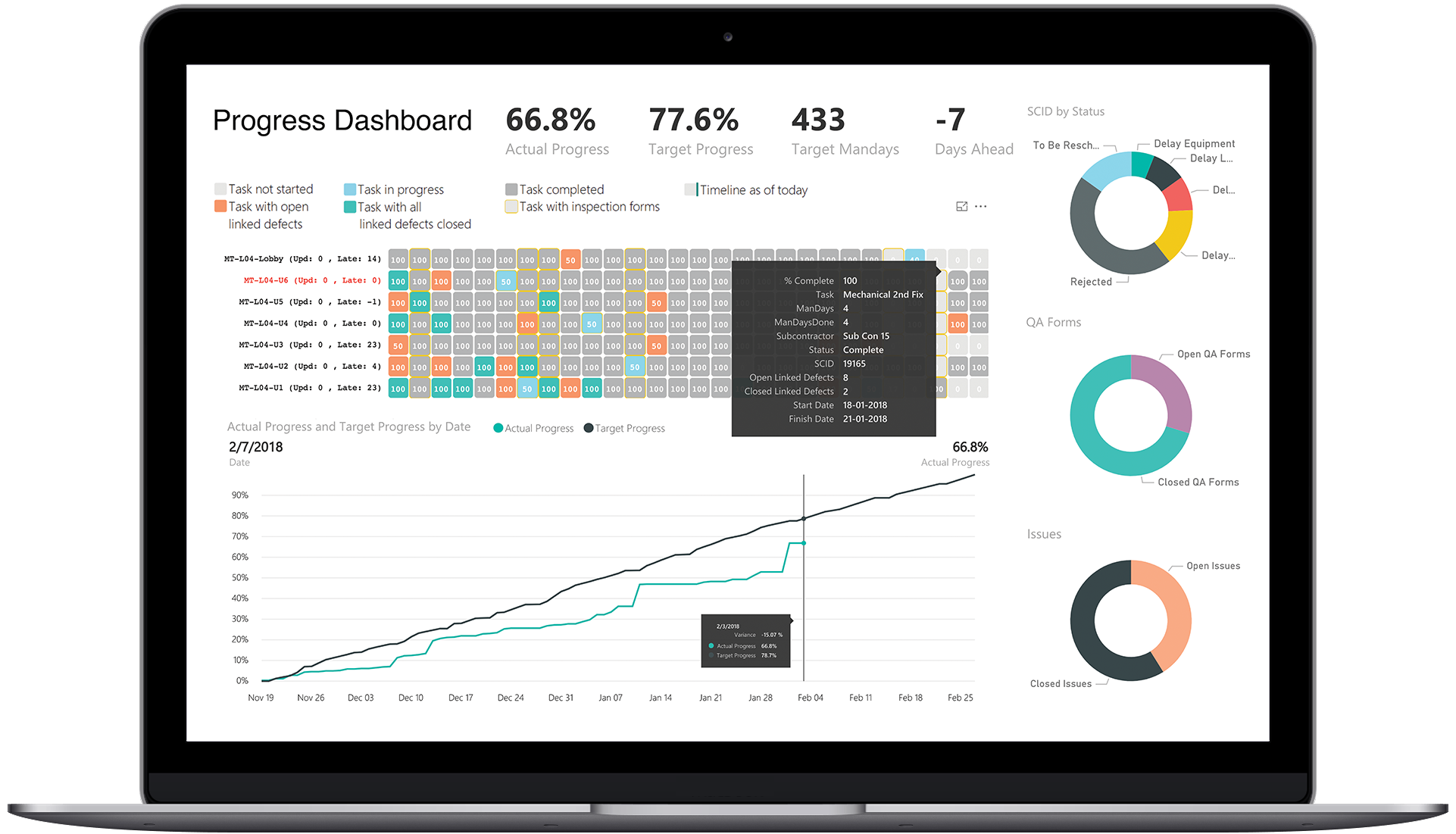 Customised Dashboards
Real-time Data Visualisation
Eliminate lead time between data capture and transfer back to the office - all digital data are recorded and automatically loaded into our BI tools.
Full Customisation
Customise your interactive dashboards with the ability to drill down to fine details, to answer specific business questions.
Identify Bottlenecks Early
identify-bottlenecks-early-desc
Customise & Automate Reporting
Customise your report templates with automated daily, weekly or monthly delivery.